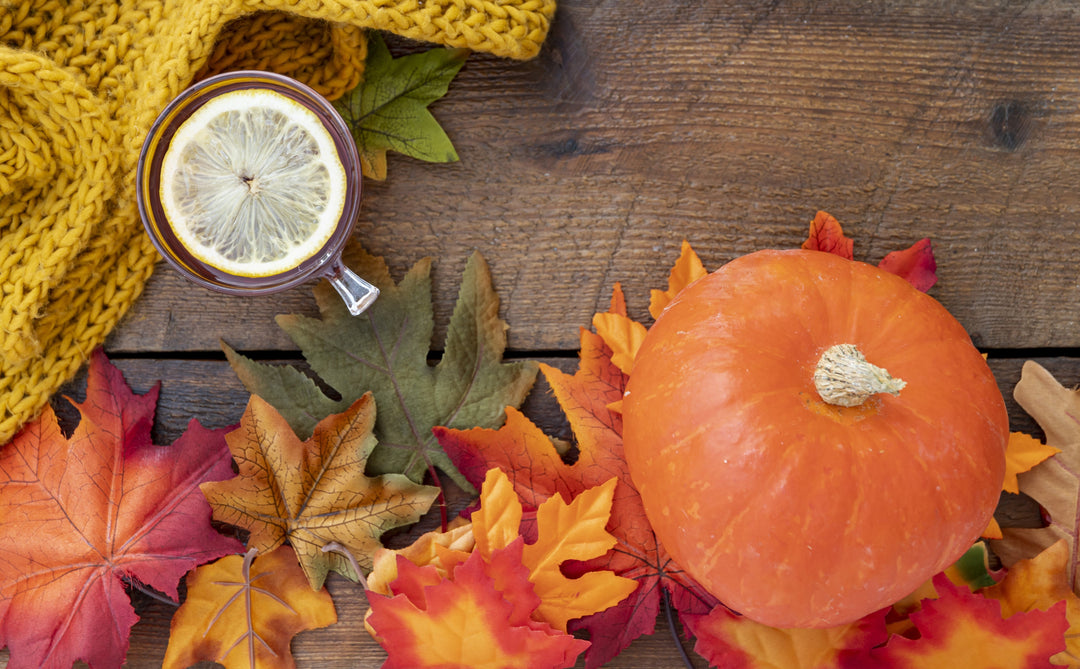 Posted on
---
As nature provides bountiful seasonal treasures, bartenders and home mixologists alike reach for a unique set of staple fall ingredients for their cocktails that will definitely capture the essence of the season. From the spicy warmth of cinnamon and other staple spices to the earthy notes and sweetness of pumpkin and apple, these staples become the building blocks of the season that evoke cozy and comforting spirits.

Join us on a journey through the world of fall cocktails as we explore the essential ingredients that add a touch of magic to your glass.

Apple Cider
The first apple tree dates back to Ancient Egypt, which was believed to grow on the banks of the River Nile as early as 1300 BCE. Romans and Greeks were the ones who developed and perfected the Apple Cider drink and spread its way across Europe. The best time for apple picking is September, with enough time to prepare the drink for October and fall.

Cider is often described as an alcoholic beverage that has undergone fermentation. But in this case, apple cider is referred to as an unfermented and unfiltered apple juice with a taste of tart and retains its natural apple notes and blends. It became an essential drink among Americans and Europeans as water in the early days was riddled with bacteria. Due to the drink's low alcohol content, it is more palatable and safer to consume.
Apple cider is a quintessential fall ingredient that adds a crisp and fruity note to cocktails. You can use it as a base for cocktails, such as spiked cider, apple martinis, or even a simple Apple Bourbon Sour.

 
Pumpkin Puree
Unlike apples, Pumpkin originated in North and Central America, where it was first cultivated before being introduced to English colonists in the 17th century. It is at its best in the October harvest season. But that is not the only reason why it was associated with fall and Thanksgiving. Since the vegetable grows like a weed, cultivating it wasn't that hard. It became a go-to food when cabbage and wheat were hard to grow.

When Americans had access to more produce in the 19th century, they stopped relying on pumpkins for food. This shift impacted the cultivation of Pumpkins and farming itself, even more so when people started moving to the cities but eventually felt nostalgic about farm life. So, the vegetable became highly connected to the Agrarian lifestyle of the Americans as they reminisced about their life and hard work. It became the icon of abundance, harvest, and thanksgiving.
One way to best make use of the vegetable is by pureeing. It can be a fantastic addition to cocktails as it has that earthy, sweet potato-like notes and creamy texture. Try making a Pumpkin Spice Martini, Pumpkin Old Fashioned, or a Pumpkin Pie White Russian. Combine pumpkin puree with spices like cinnamon cloves and a splash of cream or liqueurs like Kahlúa for a delightful autumn cocktail.

Cranberry Juice
Cranberries are native to North America and were believed to have been eaten during the first Thanksgiving by the American Indians and pilgrims in the early days due to their importance in the 1500s. This is why it became associated with the fall, thanksgiving, and winter holidays.

The fruit grows on low-growing, perennial vine and has been cultivated and consumed by the native Wampanoags for over 12,000 years. In 1816, two hundred years after the Europeans discovered the fruit that resembles a species native to Bogg, England, the berries were cultivated commercially.
Cranberries bring a tart and tangy flavor to food, drinks, and cocktails during the fall. Cranberry juice can be used in classics like the Cranberry Vodka Martini, Cranberry Cider Punch, or Cranberry Whiskey Sour. 

These ingredients add depth and complexity to cocktails and evoke memories of warmth, hayrides, and cozy meetings by the fireplace. From the comforting texture and creaminess of pumpkin to the fresh and tart crispness of apples and cranberries, they add a seasonal twist to our libations. Whether you're crafting a classic fall-inspired cocktail or concocting innovative seasonal drinks, these staples bring depth and character to our glasses. 
So, as the days grow shorter and the air crisper, let us reconnect with our creativity and craftsmanship so we can transform these essential fall ingredients into delightful, harvest-inspired drinks that warm both the heart and the soul. Grab your shakers and prepare to discover that nostalgic feeling when mixology meets the spirit of fall.

Cheers to the magical flavors of the autumn season!

POLICIES & WARRANTY
CELLULAR CONTACT
SMS Text Message:
+1 (845) 498-1395
(cannot accept phone calls)