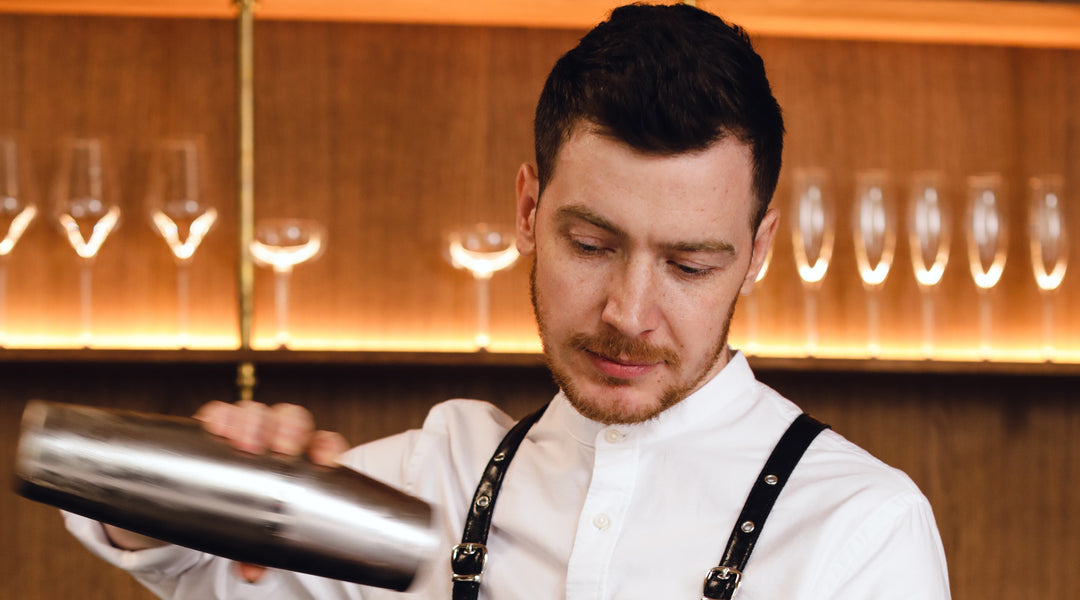 Posted on
---
Shaking a cocktail using a proper shaker is one of those things that looks simple and hard at the same time. Well, to tell you the truth, it just takes a little practice and a mix of knowledge of cocktails, shakers, and personal style.

Let's look at some of the various factors that affect the cocktail shaking style.
Types of Shakers
The type of shaker usually affects only the way the shaker is held but doesn't necessarily mean that using different shakers would change the drink significantly, but it is still beneficial to know the kinds of the shaker so you'll be guided on which one to choose based on your comfort and cocktail making skill level. So choose the best cocktail shaker below that fit you!
Boston Shaker
If you're a regular at your favorite bar, you would notice that the shaker commonly used by professionals is the Boston Shaker. 
It comes in two pieces, the bottom tin and an upper lid which can be stainless steel or glass.
To shake a cocktail using the Boston Shaker, you need to place the smaller piece over the mental tin and tap the upper lid to secure it in place.
Another thing that's so good about this shaker is its seal. The two parts fit snugly together. When you're shaking cocktail ingredients along with ice, the tins of your Boston Shaker would begin to contract because of low temperature. It would give your shaker an even better seal making it fully leakproof.
But no need to worry about opening it because a firm tap on the side of this shaker would jar it loose.
Cobbler Shaker
Many newbie cocktail enthusiasts prefer using the Cobbler Shaker as it is an easy-to-use and beautiful addition to your home bar.
You'll have a bottom tin, a built-in strainer, and a small cap to close off the shaker. Now you know why the Cobbler Shaker is so popular with beginners! The built-in strainer is definitely a game-changer for anyone who is just starting out with their new found passion for mixology.
Parisian Shaker
The Parisian Shaker (or French Shaker) is a stylish mix of the Boston Shaker and the Cobbler Shaker. It resembles the shape of the Cobbler Shaker but it only has two parts like the Boston Shaker, and it also lacks a built-in strainer.
Like the Cobbler Shaker, the Parisian Shaker is very easy-to-use!
Motion and Style
There is no right or wrong movement style or stance in shaking, it mostly depends on the functionality and personal preference of the bartender.
One of the popular cocktail shaking styles is the Japanese Hard Shake. In the video below, Hidetsugu Ueno shows 2 ways to do the Hard Shake:
Other bartenders tend to differ in shaking styles due to their experiences with cocktail making and their physical comfort. Some shake at a level slightly above their shoulders and some shake in front of their chest.
Additionally, the motion, intensity, and rhythm of shaking may give varying dilutions to cocktails, but it isn't the only factor affecting the final product. You also need to consider how long a cocktail is shaken.
Shaking Method
One of the ways to make the best out of making cocktails is to know what shaking technique to use depending on the characteristics of the drink you're going for.
The main goals of shaking a cocktail are to chill, dilute, and add texture by aerating it. So let us walk you through a nice and simple explanation of the cocktail shaking techniques you can do.
Standard Shake
The standard shake is when you add all the ingredients with ice and shake it up for 10-15 seconds. This technique is typically used for cocktails like Cosmopolitans, Daiquiris, and Sidecars to achieve maximum dilution.
Short Shake
Some cocktails can't be as textured or diluted as others, so you can shake your cocktails for a shorter amount of time. The Short Shaking method can be used for cocktails that have soda because it would already tone down the mix.
Whip Shake
Whip Shake is done by quickly shaking cocktail ingredients together with a small amount of crushed ice.
This very short shake would work best on cocktails that are served over crushed ice, such as Grasshoppers and Mai Tais, as doing a Whip shake would only give the cocktail a little dilution.
Some bartenders use the Whip Shake method to make drinks with egg whites frothy, but the dry shake works as well.
Dry Shake
The Dry Shaking technique is basically shaking without ice, but it is mostly used for cocktails with egg whites. Together with the other ingredients, the egg white is shaken without ice for at least 30 seconds. This is to incorporate the ingredients together and add volume (or foam) to the cocktail without causing dilution.
Cocktails such as Whiskey Sour, Clover Club, and White Lady are some of the new drinks that would need dry shaking.
The art of shaking a cocktail is really a mix of many factors, as we've mentioned above, there is no right or wrong way to shake a cocktail! But the quality of your mixed drinks and bartending experience can be improved if you're comfortable with the type of shaker you're using, your shaking style, and when you're knowledgeable about what shaking method you perform for each cocktail.

If you're looking for a beginner friendly cocktail shaker set, with complete tools to start your mixology journey and perfect your shaking style, Bare Barrel has got your back!
POLICIES & WARRANTY
CELLULAR CONTACT
SMS Text Message:
+1 (845) 498-1395
(cannot accept phone calls)