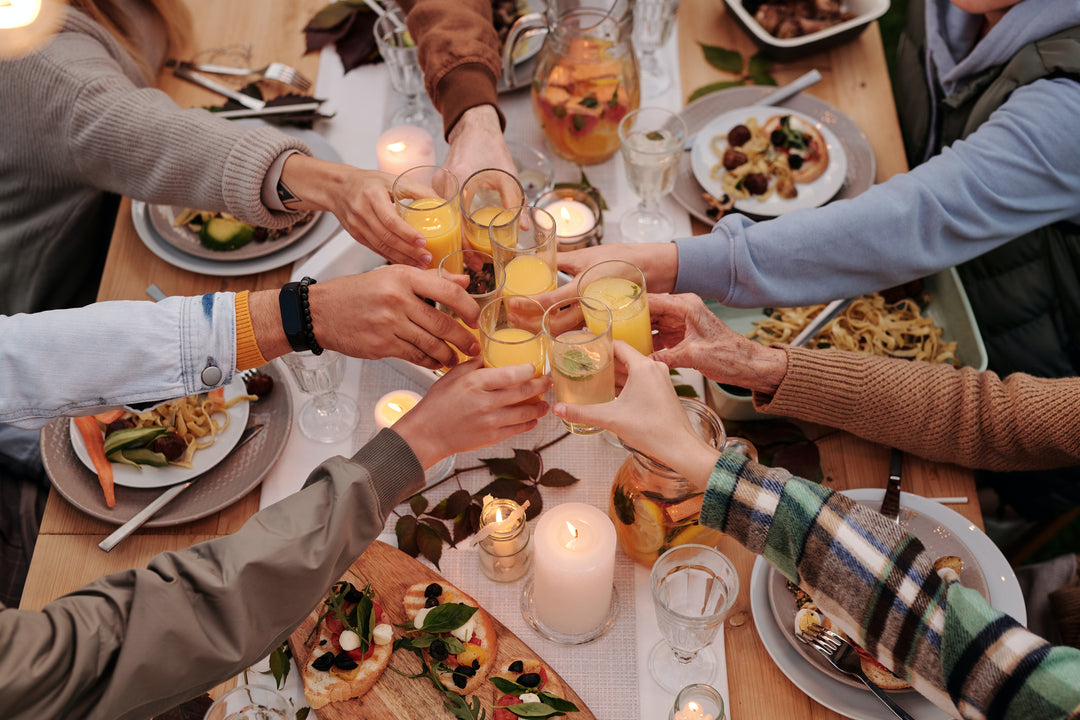 Posted on
---
Did you know you can still enjoy drinking sessions with friends and family while staying sober? We are talking about the beverage called "Mocktails." This article will look into its origin and evolution through the years, and it became one of the most pleasurable drinks enjoyed today!
Difference between Cocktails and Mocktails
A cocktail consists of 3 main ingredients, with its base containing alcohol. Its taste profile usually has bitter notes because of the liquor, not to mention some recipes call for a dash of bitters or heavily spiced and concentrated modifiers.
On the other hand, a mocktail is a type of beverage inspired by cocktails but without liquor and other alcoholic components. Its preparation is a lot easier, but you can also follow the same principle when making a cocktail, like using the same bar tools and techniques if you fancy. Its flavor profile is more inclined to the sweeter side since it combines juices and syrups. 
Origin
Mocktails can be dated back to 1916 based on the Merriam-Webster dictionary, but there is no exact date when the drink came to be. Sometime in 1862, in a book entitled The Bar-Tender's Guide by Jerry Thomas, it was described as the "temperance drink," and it was believed that the first mocktail ever popularized mocktail created was Shirley Temple drink, which became an instant favorite among women and children in 1930.
Twists on Mocktails
Many innovative ingredients are available to create tasty cocktails and mocktails. Some mocktails are premixed and manufactured in a can, ready to drink and enjoy anywhere. Some are linked to having health benefits and are vegan-friendly since they usually consist of plant-based ingredients and has most likely to have low-calorie and sugar-free ingredients.
As we all know, the classic mocktail drinks in the earlier times were mixed fruit juices and syrups, but did you know that there are zero-proof alternatives or non-alcoholic spirits to choose from nowadays? They even taste just like their real liquor counterpart.
Amazing, right? Now, non-drinkers and sober people can enjoy drinking nights worry-free from having a hangover the next morning!
Classic Mocktail and Modern Mocktail
Of course, good-quality ingredients are still the best way to go if you ever want to try mixing some mocktails for yourself. So take time looking for the perfect components to incorporate into your drink, and you can never go wrong with the result.

Here are two simple mocktail recipes you can use to start your mocktail-mixing journey:
Classic Mocktail: Shirley Temple
Modern Mocktail: Non-Alcoholic Bee's Knees


Here are some best quality zero-proof spirits and mocktails that you might want to try!
Ritual Zero-Proof Tequila & Rum Alternatives
SPIRITLESS Kentucky 74 Non-Alcoholic Bourbon
MONDAY Zero Alcohol Gin + Whiskey Variety Pack
The Official Cocktails of Dry January
Indeed, the world is ever-changing, and mocktails' evolution has undoubtedly become revolutionary for drink enthusiasts and sobers alike. As the market for mocktails increases, there is no denying that this portmanteau of a cocktail is now turning into its own persona as it paves its way toward becoming one of the best options for a healthy and guilt-free sip.
Who says you can't have a "tail" on your drink? 
POLICIES & WARRANTY
CELLULAR CONTACT
SMS Text Message:
+1 (845) 498-1395
(cannot accept phone calls)