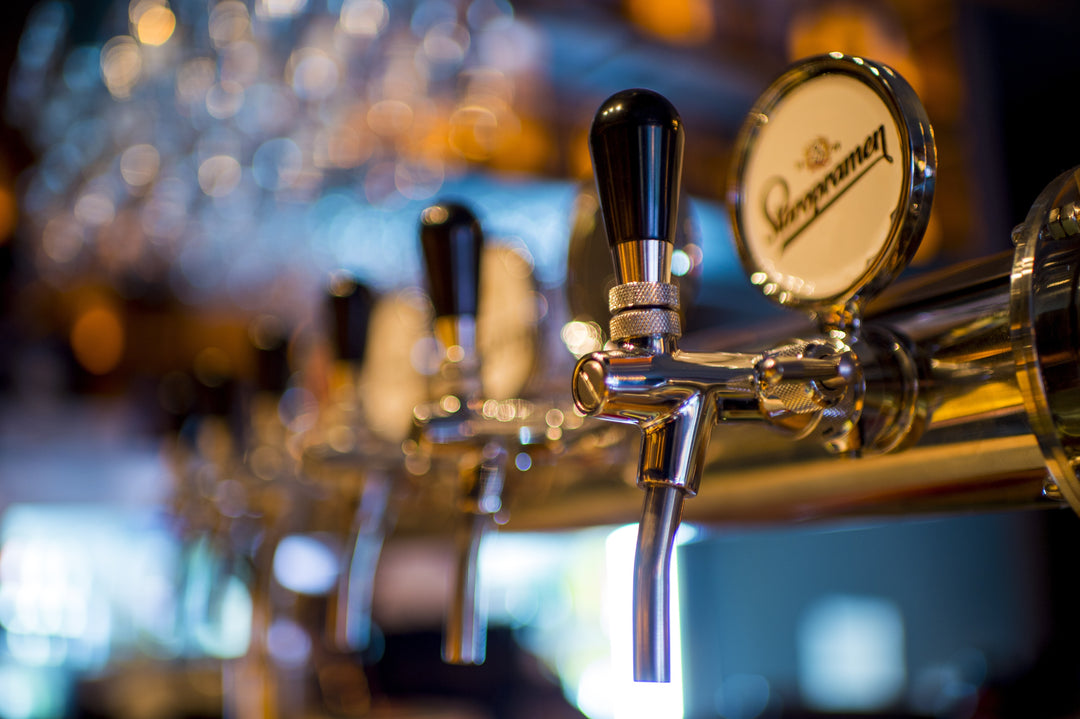 Posted on
---
Have you heard of a cocktail-making machine? If you want to save energy prepping and shaking cocktails while entertaining your guests or satisfying your cocktail craving, Here's some good news! Cocktail-making machines are now available in the market and are very easy to use.
Let us look into some of the leading brands of cocktail-making machines in the market and why you should consider buying them.
What is a Cocktail-Making Machine?
This innovative machine can house different types of spirits at the same time while able to dispense non-alcoholic and alcoholic drinks in a short period, eliminating the hassle of preparation and minimizing the number of tools to use. It uses cocktail pods or capsules, which contain most of the flavored ingredients of a cocktail.
How Does it Work?
A cocktail-making machine is similar to a dispensing appliance that allows you to choose the kind of spirit you like. It includes five bottles you can use to house your spirits and install them in the machine. You then insert a cocktail pod or capsule of your choice into the compartment where it scans the code. You then choose the strength of your alcohol content, and once you're happy, it's just a matter of one click and a few seconds to taste your cocktail drink finally! 
The Brands
The machine that was launched in 2022 is a new cocktail-making machine in the market that can hold up to five liquor bottles and has the sixth spot for water. It uses Bartesian capsules and has no cocktail pods of its own as of this time. Using it is as easy as 1-2-3! Just insert your choice of cocktail capsule into the compartment, Select the strength of your alcohol content, and hit mix. In less than a minute, you will have your freshly concocted cocktail.
With a 13.25-inch by 12-inch base and a height of about 15.5 inches, this machine might not be ideal for a small bar countertop, but it is definitely worth the try if you want something to include in your home bar.
Bartesian launched in 2019, making their cocktail capsules with more than 40 cocktail assortments available. It works just like the bev by BLACK+DECKER Cocktails Maker Machine with only three easy steps to follow. The machine also has a cleaning cycle every time a cocktail is created and dispensed. It's much lighter and a bit smaller than that of the bev, so this machine definitely can fit in any part of the kitchen or bar counter, and its detachable parts are dishwasher safe too.
Although most of its features are ideal, the machine does not include a water compartment and does not dispense a cold drink, just like the bev, so a pre-chilled glass or the use of ice might come in handy if you prefer your drinks cold. 
The machine was launched in 2019 and ultimately became popular due to its uniqueness in the market. It's an easy-to-use single-served cocktail-making machine with just a touch of your fingertips. Its cocktail pods contain alcohol content aside from its flavored elements, which makes the drink more tasty and authentic. 
What's nice about the machine is that it includes two CO2 cartridges to ensure fresh carbonated drinks every time, two water filters, and one packet of cleaning tablets. It includes a coaster, and yes, it even got an internal cooling feature eliminating the need to use ice!
Unfortunately, Drinkworks discontinued its product and no longer sold its drink pods. 
Technology truly is amazing, as it leads us toward innovative ideas that make our life easier! As for the price, it can be pretty expensive, but with the help of these machines, you are not only saving yourself the trouble of shaking, but you can also count on every drink to be consistent each time!

Would you consider having one of these cocktail-making machines in your home bar? We'd love to know what you think!
POLICIES & WARRANTY
CELLULAR CONTACT
SMS Text Message:
+1 (845) 498-1395
(cannot accept phone calls)