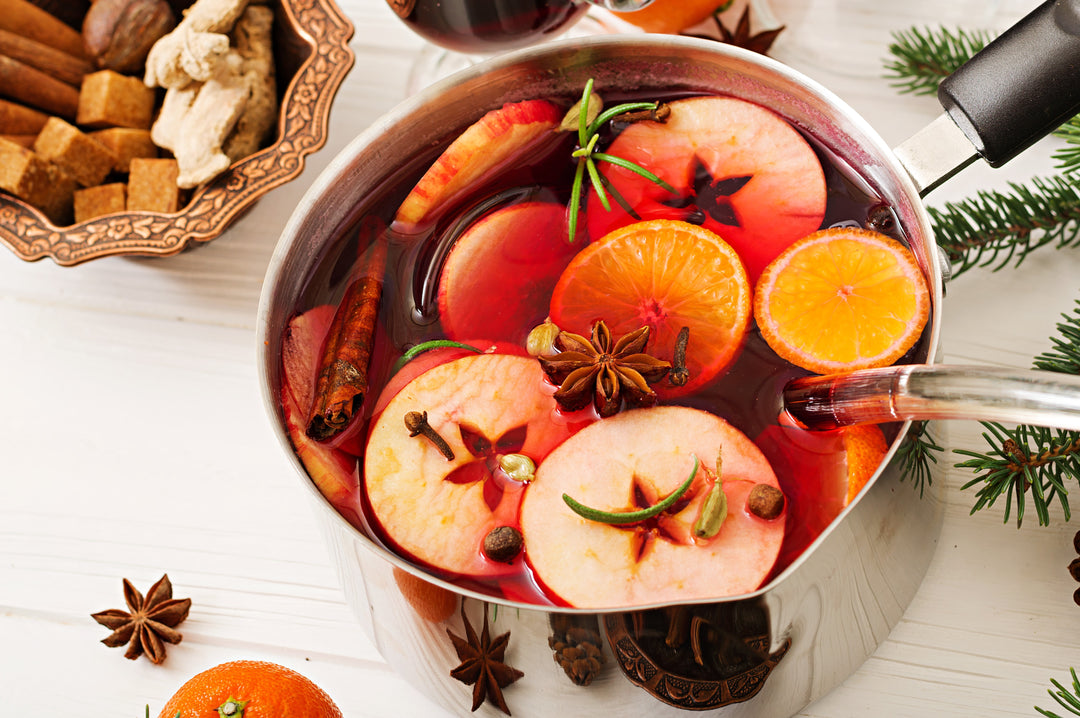 Posted on
---
Cocktail batching is the technique of making a large batch of cocktails ahead of time, has become a fast-trend practice in mixology. This process involves creating a large amount of cocktail mixture, which can be stored and served later. The benefits of making big batches of drinks are numerous, from saving time and efficiency to ensuring the consistency and quality of every drink. This blog will explore the importance of cocktail batching and how to do it!
Why Batch cocktails for a party?
We'll simply because if you're the host and you also want to party and sit with your family and friends over drinks, this is the best way to get away with the hassle. Batching cocktails is an easy way to ensure you always have delicious drinks on hand and allows you to entertain your guests quickly. No more running back and forth to the kitchen to keep up with drink orders. With batching, you can make a large batch of your favorite cocktail ahead of time and simply pour it over ice when it's time to serve.
Plus, there's something so satisfying about having a beautifully crafted cocktail ready to go at a moment's notice. It's like having your bartender right in your own home!
The Process
So, here's the deal, the usual cocktail servings are relatively small and are meant to be consumed immediately, and with batching, it all defeats the rules. Not to mention scaling the volume up means involving math! Let's not think too negatively here cause there are easy ways to get the work done. All you need to do is prepare some tools to make the process easier.
What you need:
A single serve of a cocktail is around 2.5 oz to 3.5 oz at max. What you can do is measure a single-serving cocktail recipe first and weigh them. Once you get the total, jot it down so you don't forget. Then start shaking or stirring it with some ice to chill and dilute the mixture. Take note of the new total volume and get the difference between the two measurements you got, and you'll have the exact amount of water you need to add to every serving. This usually would be around half to three-quarters of an ounce per serving. Multiply the number by how much you want to scale up, and then you're ready to shake!

To scale up, you can use the most accessible conversion of ounces to cups, where every eight ounces equals one cup. See, that's easy! 
You can read more about conversions and measurement in our previous blog, The Art of Cocktail Making: How To Measure Your Cocktails Like a Pro. Of course, you can always chill your mixture in the fridge, but some cocktails require shaking not to chill but to dilute the mixture. If a cocktail requires serving it with ice, you can opt out of adding water to the mix. All you have to do is scale it up, taste it, adjust some bitters and flavors if needed, chill it, then serve it with ice on the glass or serve it in a punch bowl.

Store your mixture in a pitcher or airtight bottles, whichever you prefer, and keep them in the fridge until it's time to serve. 
Do's and Don'ts
Here are some tricks for making cocktails ahead of time in bigger batches. Remember to follow these helpful tips to up your game while efficiently and effectively managing your prepping time in the bar. 
Measure the ingredients carefully and taste your mixture as you go when adding bitters to avoid overpowering the mixture. Always start with half the total amount to adjust and add more if needed.

If the cocktail is a spirit-forward, it is okay to make it ahead of time for more than 24 hours. Ensure they are stored in the fridge and an airtight container or bottle.

If you want an extra cold cocktail, chill it in the fridge for four hours and another 1 hour in the freezer.

Some cocktails are best served with ice, and serving it as a punch would be the best way to go. Bear in mind the amount of water required for the cocktail's dilution.

If you prefer using fresh fruit juices: Do not add fresh citrus juices to your mixture if the party won't be up in the next few hours. Citrus can change the drink's taste and flavor in a short time, thus, making it bitter and compromising the quality of your drink. 

If your cocktail calls for carbonated liquid such as club soda, sparkling wine, tonic, or sparkling water, add them right before you serve the cocktail to ensure it does not lose its freshness and crispness.

Keeping a set of 8 in each batch of cocktails is a safe way to ensure the quality of the drinks you serve.

Make your garnish ahead of time and chill them while waiting. You can put them over ice during the party to keep them fresh.
Here are some scaled-up recipes that we curated for you. Try them out and see for yourself how easy and convenient batching is!
Blueberry Lavender Vodka Spritzer
Perhaps the best thing about make-ahead cocktails and batching them is the sense of fun and togetherness they can bring around the table. Whether you're shaking drinks with friends or preparing a large quantity for a gathering, the process is a chance to come together and share in the joy and fun of cocktail making.
So, the next time you're looking for a game-changer drink, don't underestimate the power of scaling up your cocktails. You will be awed by the delicious and memorable beverages you can create. 
Cheers to more cocktails and beyond!
POLICIES & WARRANTY
CELLULAR CONTACT
SMS Text Message:
+1 (845) 498-1395
(cannot accept phone calls)