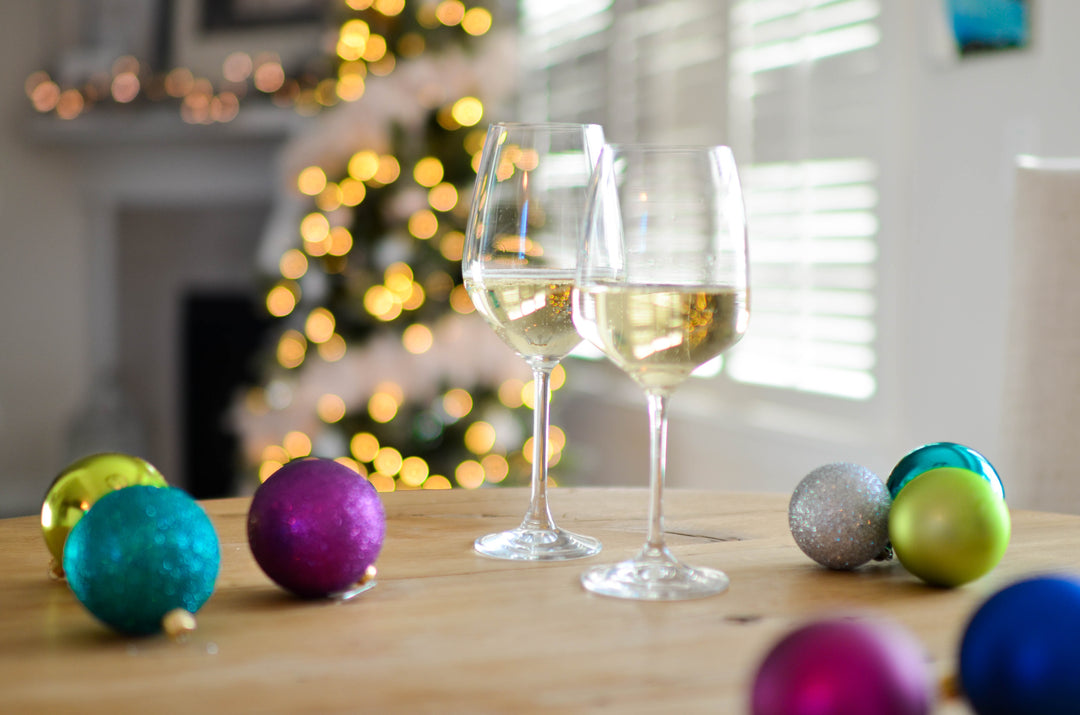 Posted on
---
It's beginning to look and smell like Christmas, and while the holiday is just around the corner, I know you've been having thoughts about mixing up some yuletide drinks for the celebration.
Classics are always a way to go for tradition and festivity. So let's go down memory lane as we learn a bit of history for each of the classic drinks we have come to know and enjoy throughout the year.
Eggnog
I'm sure this egg and milk-based drink would spark a reminiscence of childhood for most of us. Just thinking about how grandma or mom would use to do it is already bringing back those fond and precious memories. But how did this drink become a tradition and a part of the Christmas culture?
The origin of eggnog has been in a long debate for years, although it was agreed upon that it came from early medieval Britain, which then was called "posset," a drink also monks used to have with eggs and figs. The drink was said to be popular with the British aristocracy since only they could afford to buy milk and eggs. They drink it to warm themselves up and mix it with liquors to avoid spoilage. 
But no one knew exactly where it got its name. According to historians, the word "nog" means strong beer in old English terms, and some say the "nog" came from the word "noggin," which means a wooden bowl used to serve drinks in taverns. 
Eggnog became a holiday staple in the 1700s when farms were filled with cows and chicken ending the scarcity, and rum became cheaper, making the ingredients to make it affordable to many. In 1826, an eggnog riot happened at the US Military Academy. Many soldiers faced disciplinary because some cadets illegally brought ingredients into the military quarters to make the cocktail for Christmas. Still, a remarkable reason to associate itself with the holiday season. 
Check out these variations of classic Eggnog Recipes:
Mulled Wine
Mulled wine is wine boiled and mixed with spices, berries, and dried fruits to make it more festive and flavorful. It is served warm in a mug, a Christmas in a cup! So how did this drink become tied a classic winter favorite?
The drink dates back to ancient Greece and was named "Hippocras," after the father of medicine, Hippocrates. Greeks hated wasting their precious wine, so they made a way to save it so they were still able to consume it even during winter. They would boil it and add spices and fruits to make it more suitable during the cold season. 
In the Middle Ages, the drink became more popular in Europe. It was 20 AD when its first presence came to Roman Empire and was called "Conditum Paradoxum." It became even more popular during the Victorian Era when the drink became consumed by Kings giving it an image of being a sophisticated holiday drink. 
Through the years, consuming mulled wine was believed to ward off winter illness, and the warmth and happiness it gives off no wonder explain why the drink lives through and became one of the staples during the festivity.
Here are some mulled wine recipes you might be interested in trying:
Wassail
Wassail is a drink made out of mulled ale with roasted apples and spices, also called spiced or mulled cider. But there is more to it than you think. Not only is it a drink, but a history that dates back to pre-Christian Britain, an Anglo-Saxon tradition that includes a New Year celebration with a giant bowl of punch. The Lord would make the toast and starts to cry, "waes hael," which means "be of good health." 
You can simply put it as well, wishing for another abundant year. Poor folks would then sing songs in every house of their masters in return for charitable gifts. It is the root of what we now know as caroling. 
Have a look at there wassail recipes you might enjoy:
Hot Toddy
The origin of Hot toddy is quite amusing and confusing due to its two sides of history. As with any other alcoholic beverage, the drink was once used a medicinal beverage which dates back to when an Irish physician Robert Bentley Todd used to give his patients hot brandy with spices and sugar. 
The other tale was that the drink originated in India, controlled by the British in the 1610s. According to history, the word "daddy" came from a Hindi word that means a drink made with fermented palm sap. Later in 1786, the word became officially included in the dictionary, an alcoholic beverage made from hot water, spices, and sugar as defined. 
No matter the story, Hot toddy drink sure did manage to stay around for the longest time due to its health benefits during the winter season. It's like drinking warm hugs in every sip. Always ever comfortable and gentle. 
Enjoy these Hot Toddy recipes with or without winter chills:
Hot Buttered Rum
After hot Toddy, it was followed by the discovery of another Christmas classic, the hot buttered rum drink. It dates back to the colonial days in the United States when the rum industry was starting to emerge in the trading scene. It is mainly consumed to also make your body warm through the coldest season of the year. 
You can fairly say that it's a descendant of Hot Toddy. Early settlers in America transformed the drink into a whole new version by adding butter and more spices to enhance its flavor and warmth. The drink has appeared in different books and articles and has been entirely popularized in the 1940s as part of the Tiki drink culture. 
There have been a lot of variations of the drink ever since, like replacing the butter with ice cream, coconut oil, or milk. However, it's done this classic winter beverage that tastes sweet and alcoholic will always be perfect for the winter festivity.
Here are some Hot Buttered Rum recipes for you:
Tom and Jerry
This holiday drink of Wisconsin and Minnesota descent is similar to eggnog. They both include eggs in their recipe. The name came from a play in the 1820s written by British journalist Pierce Egan, entitled "Life in London," whose main characters were Tom and Jerry. It was believed that Pierce Egan made the cocktail to promote his play and book, which was performed eight years after.
In the 1900s, it became even more popular and was made in Tom and Jerry sets of bowls and sets specifically created to serve the festive drink during holiday parties. 
Some Tom and Jerry recipe variations you might want to try are: 
In conclusion, the history of our classic yuletide cocktails was mainly created and consumed as a medicinal liquid to ward off winter ailments and to survive the harsh cold season. It's pretty nice to know that until now, these drinks that restored our ancestor's health are still here with us as part of our lifelong tradition. 
Though many have evolved and changed through the years, the best time of the year will never be the same without these quintessential beverages meant to warm our souls when the blanket of snow unfolds. 
As mentioned above, which cocktails have you yet to try? 
POLICIES & WARRANTY
CELLULAR CONTACT
SMS Text Message:
+1 (845) 498-1395
(cannot accept phone calls)