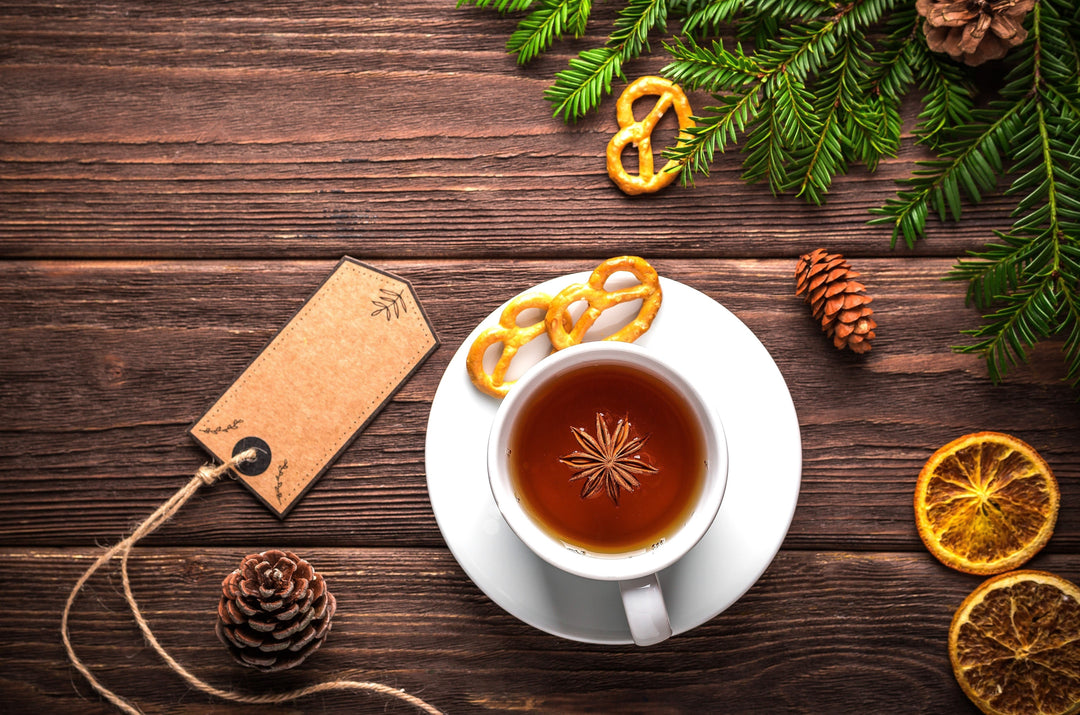 Posted on
---
Many of the flavors associated with Christmas have their share of stories about why they became associated with the season of giving. Well, you might think those flavors are only used for foods and desserts, but it also dates back in history that flavors and aromatics are also being incorporated in drinks and yes, in these avant-garde times, it is also widely used in cocktails.

So, if you feel like experimenting with traditional spices and flavors, it's high time to dust off your bar stock, bring out your booze and get mixing! 
Season of Warm Scents and Flavors
Winter indeed, is the coldest season of the year, and people drink alcohol and hot drinks during this time to warm themselves. But these days, we not only consume alcohol for warmth but for a fun time as well. All the more reason why we continuously search for the best versions of cocktail recipes.
Here, we gathered some of the Christmas flavor and spices, as well as Christmas-flavoured cocktails that will definitely bring you warmth and nostalgia.
Chocolate
It all started with the Christmas tradition of burning logs, which dates back to the ancient Celts' winter solstice ritual. In 1870, a Parisian pastry maker was inspired by the practice and created a soft sponge roll covered in chocolate to appear like a log with dustings of powdered sugar to mimic snow which then was called Yule Log or Buch de Noel. 
Another reason this delightful treat has been associated with Christmas is the chocolate coin giving which St. Nicholas inspired in the 5th century, where he would go out of the streets at Christmas and drop gold coins down the chimneys or into the stockings of little children. 
Chocolate is a part of the Christmas tradition that never goes out of style. Not only is it great to incorporate with foods and desserts, but it is also versatile enough to blend well with cocktails! 
Here are cocktails you may try that are inspired by chocolate:
White Christmas Cocktail
Chocolate Martini
Chocolate Old-Fashioned
Peppermint and Candy Cane
It was believed to be cultivated somewhere in 1500 B.C. when ancient people began to use its leaves in foods and as an herbal remedy. The use of peppermint extract for candies was introduced some 200 years later. 
Candy cane, considered the holiday candy, first became connected with Christmas in 1670 when a choirmaster from Cologne, Germany, used to give children a white sugar stick bent to resemble a shepherd's staff, which then became the tradition during every church ceremony. 
The attributes of candy canes later took its religious meaning, associating it even more with the Christmas season. However, its refreshing and cooling properties should have been more prevalent during summer. 
Some peppermint-flavored cocktails are:
Candy Cane Cocktail
Peppermint White Russian
Hot Peppermint Patty
Cinnamon 
The spice that originated in Sri Lanka and earned its name as the scent of Christmas dates back to ancient times when people would typically use it as perfume and as preservatives of perishables in preparation for big occasions and feasts, which would then give off a warm fragrance especially during winter as it is less pleasant when smelt in summer. 
Ancient Egyptians used it to preserve their corpses and linked the spice to a symbol of immortality. The spice made its way to Europe and became a hot commodity in the middle ages.
The tradition of food preservation using cinnamon has carried on, which explains the extensive use of it during holidays, thus making it the smell of winter. 
Here are some cinnamon-flavored cocktails you can try:
Apple Pie Cinnamon Cocktail
Cinnamon Sour
Cinnamon Bourbon Fizz
Nutmeg and Cloves
This spice originated in Indonesia and was highly coveted in the 1600s due to its demand and rarity. Many believed that the fragrance from nutmeg could avoid fleas plague no wonder it was used in Elizabethan England to ward off the plague. 
Cloves came from Malaysia; this spice is a dried flower pulverized or crushed and was used, dating back 6,000 years to China. It even has a numbing effect that helps with toothache when chewed due to its component, eugenol.
Both spices were widely used and were somehow an indicator of wealth during the early times. Although not similar, their flavors give off rich, warm, and pungent flavors when used on foods like desserts, cakes, and drinks. Probably, most of the food associated with Christmas calls for these spices. That's why they also became part of the tradition during the holiday season.
Cocktails that use these spices are:
Painkiller Cocktail
Clove Screwdriver
Creamy Cocktail with Nutmeg
Gingers and Gingerbreads
Ginger is an underground stem that originates in Southeast Asia. It is usually known for its medicinal and calming properties. This spice was widely used in every European kitchen during the 15th century. 
Gingerbreads, on the other hand, became popular in the 16th century. It was believed that the tale of Hansel and Gretel inspired gingerbread houses, and the gingerbread man and woman were made to resemble people who attended parties. 
In the 17th century, gingerbreads were used for religious ceremonies and later became associated with the Christmas tradition.
Here are cocktails that are gingerbread inspired or ginger-flavored:
Rosemary-Ginger Cocktails
Ginger Martini
Vodka Ginger Ale
Cranberry Sauce
This fruit is native to North America and was cultivated in the 1800s, although the fruit was around somewhere in the 1500s. They are harvested between September to December. Cranberry sauce was first introduced in 1912, while the canned version later appeared in 1941.
Americans used to incorporate it into dishes, not just desserts, which are always present during holidays, traditionally as an accompaniment for roasted turkey. The reason was that it was believed cranberry sauce was first served at the first thanksgiving and was eaten together with turkey.
Its flavor is tart and fresh to the bite, making it perfect as a meat complement, and it goes well with other fruits like pineapple and grapefruit. 
Cocktails that incorporate cranberry into its recipes are:
Vodka Cranberry Cocktail
Cranberry Cosmo Cocktail
Ginger Cranberry Cocktail
Traditional spices and flavors during holidays are a part of our culture and upbringing, especially in our consumption. It brings warmth and memories back like a comforting blanket and significantly makes every celebration more festive and delightful.

Explore these holiday flavors and spices on your drinks and make your Christmas even more delectable and nostalgic. After all, Christmas is another best time to bring out your stocks of spirits and get mixing!
POLICIES & WARRANTY
CELLULAR CONTACT
SMS Text Message:
+1 (845) 498-1395
(cannot accept phone calls)